File Explorer – Details View settings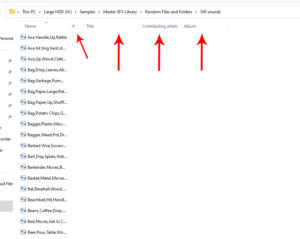 Windows will display file metadata inside a folder using columns. This is called Details under the View tab. The metadata can be useful, or not. For many users any audio file is likely a music file. Windows just assumes it's music and applies a folder preset display. It displays NAME, #, TITLE, CONTRIBUTING ARTISTS, and ALBUM metadata from the files.
The Problem
For those working with audio files (including music), it can be more useful to see DATE CREATED, DATE MODIFIED, LENGTH, etc. We need to customize one "music folder" and apply its layout and format as a template for all other folders that use the music folder layout. I've had to look this up too many times, and decided to blog it as a permanent reference for myself. Hopefully it will help others. Here's how you change the "Music Folder" column layout for all folders containing audio files on your Windows PC.
The Solution
First… Windows file explorer automatically set a folder to "Music" type, if it detects that it contains only music files, or you can confirm a folder's type by right clicking on it, selecting "Properties", and checking the "Customise" tab. Make sure the folder is using the "MUSIC" folder layout preset.
Right click on a folder containing audio files -> select "Properties" -> select "Customize" tab -> Select "Music" on the "Optimise this folder for" list box – Click "OK"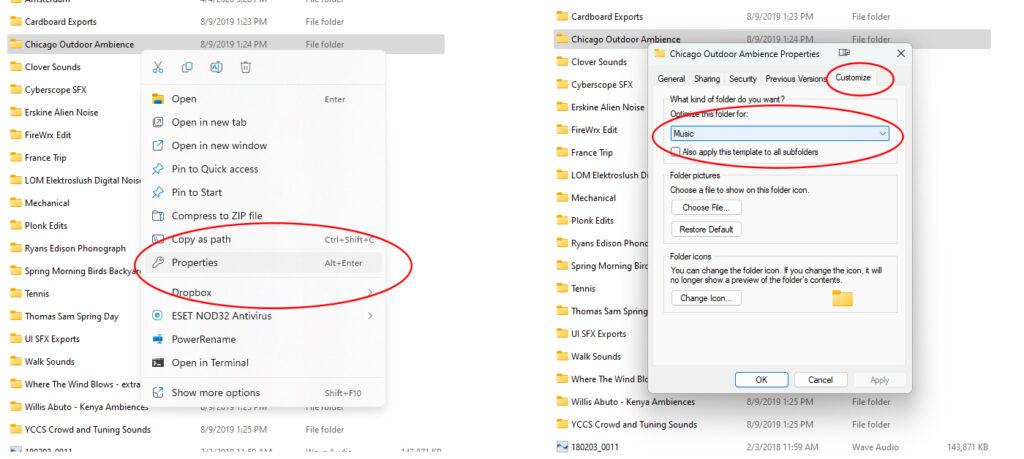 Customize your folder layout. An easy way to make many changes is to RIGHT-CLICK a column header, and choose MORE. Then use the CHOOSE DETAILS window to select columns to display, and rearrange their order with MOVE UP or MOVE DOWN.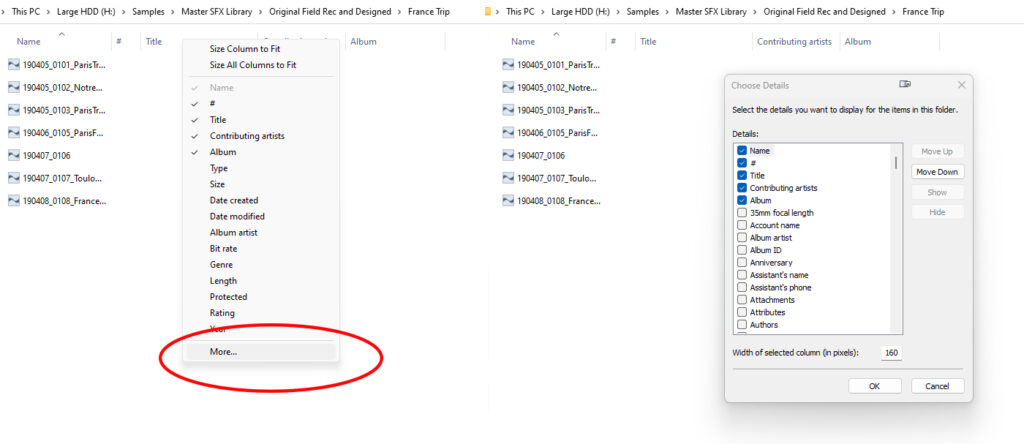 For WINDOWS 11 – Click the … and choose OPTIONS, then choose VIEW, and APPLY TO FOLDERS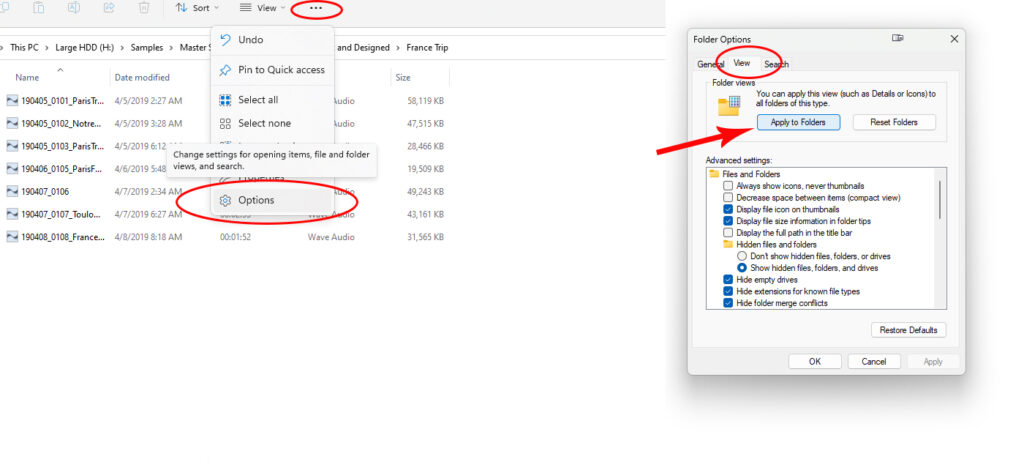 For older Windows version – Then click on the "View" menu item -> "Options" -> "Change folder and search options". On the "Folder Options" screen -> select the "View" tab -> click on "Apply to Folders" button -> Confirm that you want all folders of this type to match this folder's view setting. All other "Music" folders will inherit the layout from your template.
---
Joseph Miller is a tonmeister working in music and sound mediums. He contracts with companies from around the world, on projects big and small, from a studio filled with sound making devices and acoustic musical instruments.
All author posts