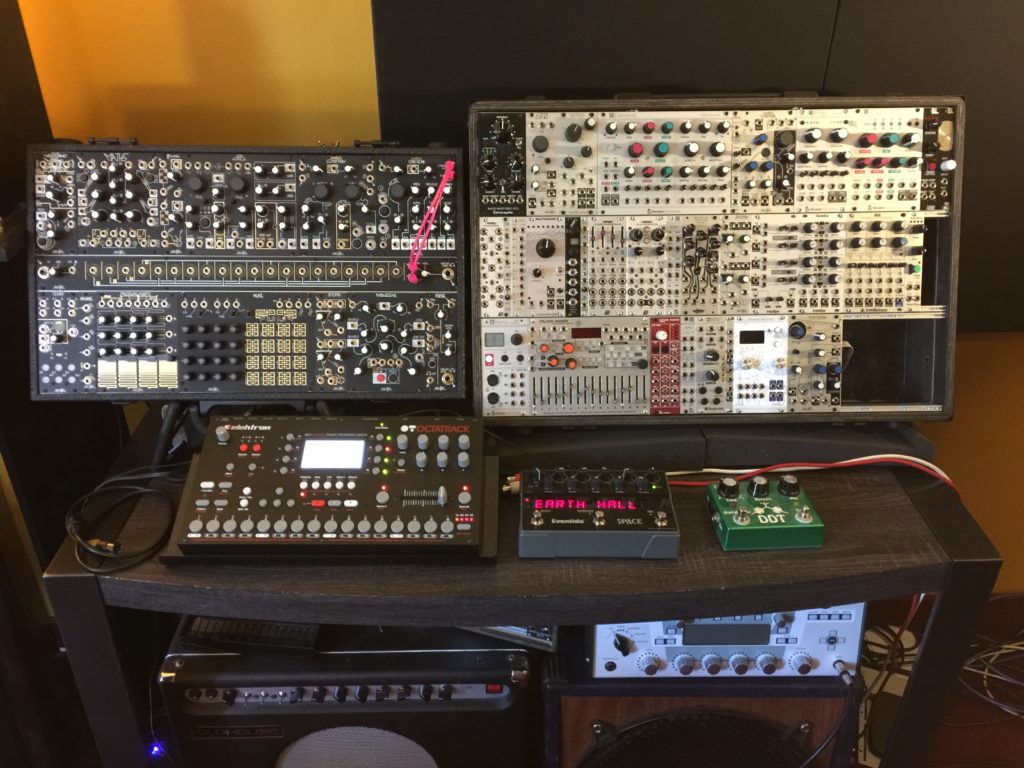 New tools for the studio… It's taken about a year to design and acquire this setup, but the potential for generating interesting music and sound design was well worth it. Already this work area has produced some great results for clients… like this video featuring Roger Feder
… but it's also become a much needed artistic outlet, by providing a platform for exploring new forms of music and sound. In just a few months this YouTube channel has generated more than 10k views, hundreds of likes, dozens of comments, but… more importantly, it's been a lot of fun interacting with new friends from around the world!
We've also started a group called Charlotte Synth Meet and would be glad to have people attend who are interested in synthesizers, samplers, and electronic music.