Cubase has great automation features and a solid quantization scheme in general (midi, audio, event snapping, etc). But… It's odd that there is no menu option to quantize selected automation events. I hope they change that. I did find this Project Logical Editor workflow from Vic_France (longtime member of Steinberg's forum).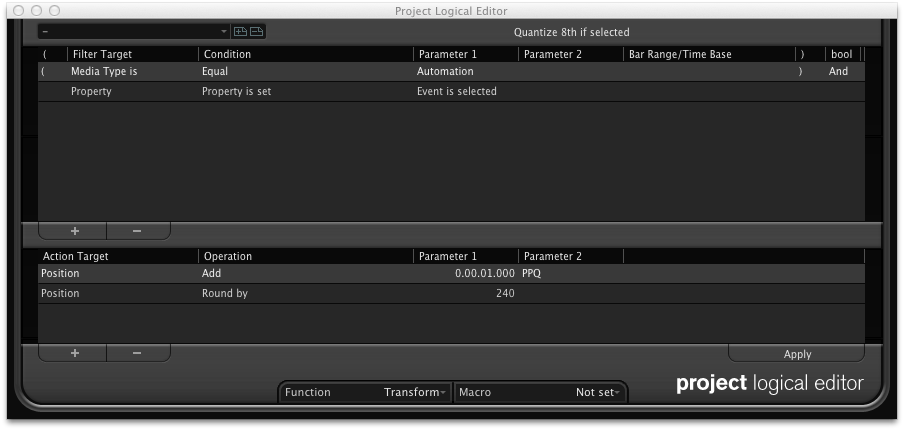 You can reference the image to see the needed arguments for the editor.
Here are the settings you DO NOT change…
Media Type is – This makes "automation" the target of the operation.
Property:Property is set – This sets up the test to quantize only the events you have selected.
Position:Add – This makes the value adjusted PPQ
The only one you DO need to change is…
Position:Round by – This is the values that creates the new position. If you want to round to 1/8 or 1/4 or triplet 8ths, you'll need to changes this value.
PPQ (parts per quarter) is just a part of how MIDI works. This setting can be changed. Commonly in Cubase and other programs we use a 480 PPQ based system. That means a full measure is 1920 PPQ. Some math will give you all the other rhythmic values.
---
Joseph Miller is a tonmeister working in music and sound mediums. He contracts with companies from around the world, on projects big and small, from a studio filled with sound making devices and acoustic musical instruments.
All author posts